UPDATE: This year's camp is now full. Any new registrations that we get will be added to the waiting list. Thank you for your interest.
This year's HIFR Cadet Camp will take place on Thursday, March 21. This is a one day camp for youth aged 10 to 14. They will learn some basic first aid skills, make an actual call to a 911 dispatcher, use a fire hose, learn how to escape a burning building, and put out real fires with a fire extinguisher.
The camp runs from 10 AM until 3:30 PM and lunch is included in the free registration fee. That's right… the FREE registration fee.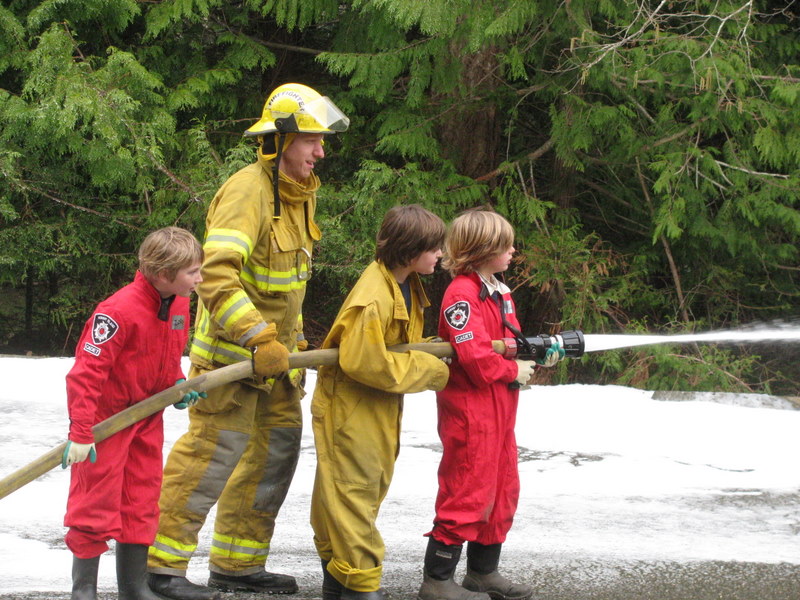 We have room for 20 participants.
Click here to register online or call the office at 250.335.2611 to talk to the fire chief or leave a message.