Yesterday we retired our old rescue truck, and at last night's practice we welcomed its replacement. It's a 2006 Ford F550 that we acquired courtesy of Oyster River Fire Rescue. Over the last half year, we have tweaked and changed, and painted, and just before this year's busy season we were able to put it into service.
We've affectionately named it "64" after its predecessor, although it's often referred to by its less official nickname, "New 64".
The "wetting down" ceremony is a long-standing tradition dating back to the days of horse-drawn fire trucks. In those days, the firefighters would unhook the truck from the horses, wash it, then push it into the garage by hand. It became a tradition that fire departments follow whenever a new apparatus arrives.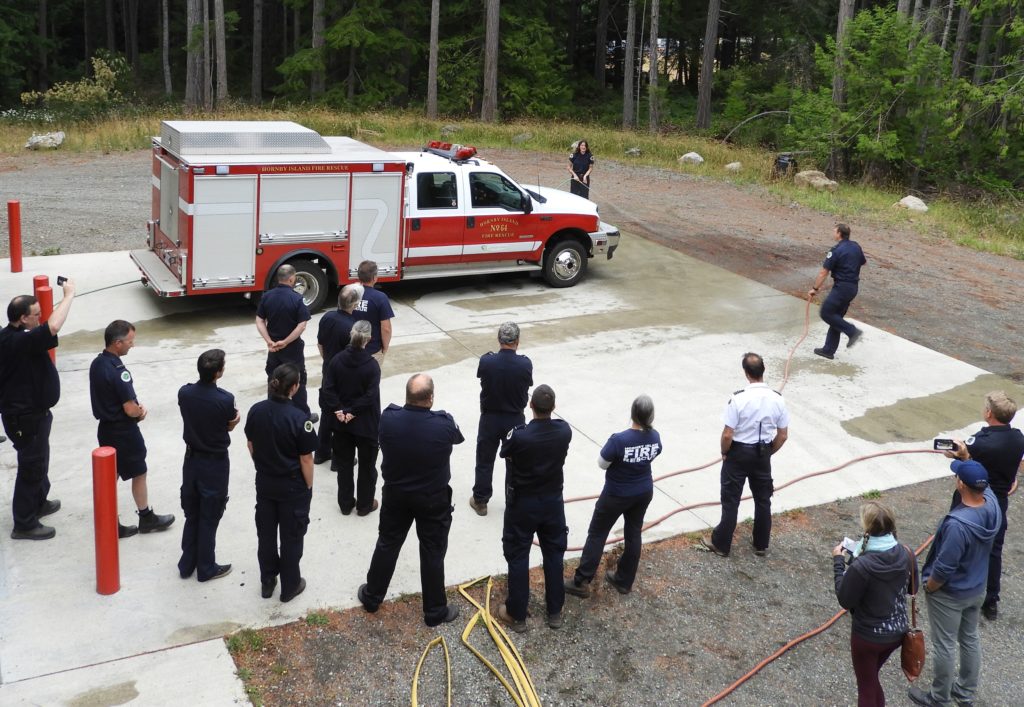 Thanks to our friends at the Campbell River Fire Dispatch Center for providing the inaugural page to welcome the new truck. Thank you also to Rachelle for the photos.