Effective noon on Wednesday, April 3, backyard burning will require a permit. We will write permits on Wednesdays and Saturdays. You can arrange to get one by calling the fire hall at 250.335.2611 and leaving a message if no one is there to take your call.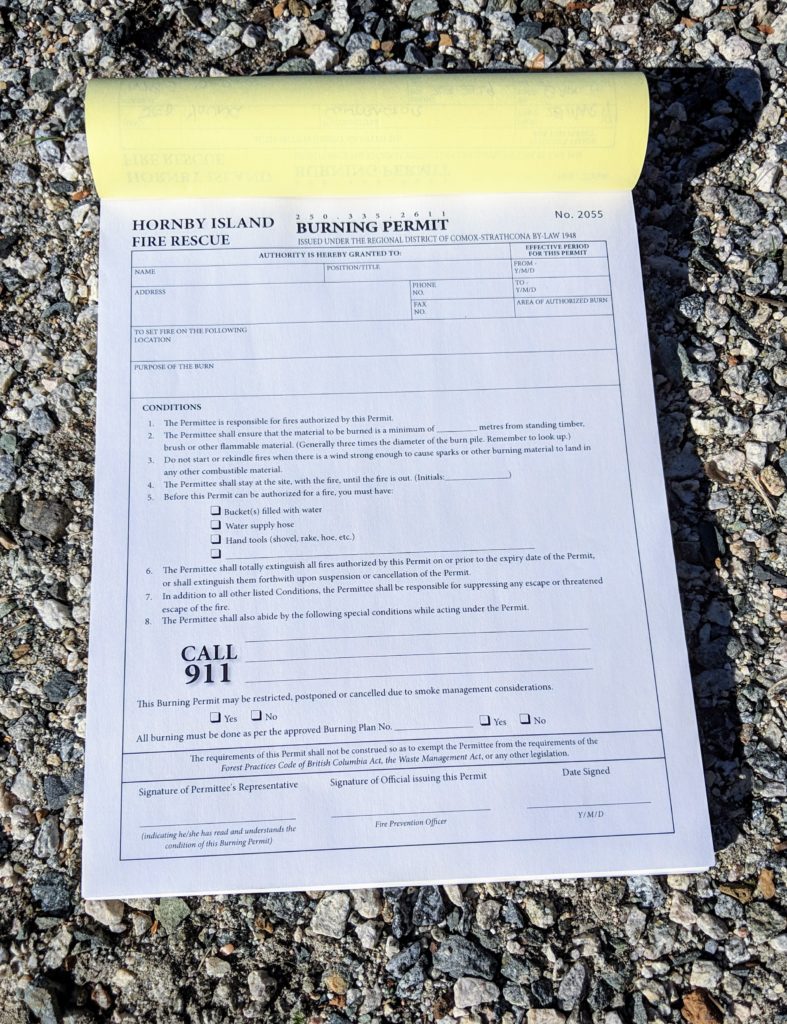 Please check the venting index and avoid burning on windy days. The venting index can be reached by clicking on the venting index image on the right.
Please ensure that you have tools such as shovels and water at hand to help manage your fire.
Machine built (category III) burns also require a provincial burn registration number, a machine on site, and a really good water source.
Please keep in mind the air quality problems that we have been seeing in our area and the amount of carbon that is released into the atmosphere when yard waste is burned. Instead, consider composting your yard waste or taking it to The Depot for disposal.