This morning a concrete mixer ended up on its side on Central Road. The incident happened when the driver moved the truck to the right of the road, concerned about oncoming traffic. The very soft shoulder grabbed his tire, sloughed away and put him into a deep ditch. No injuries were reported.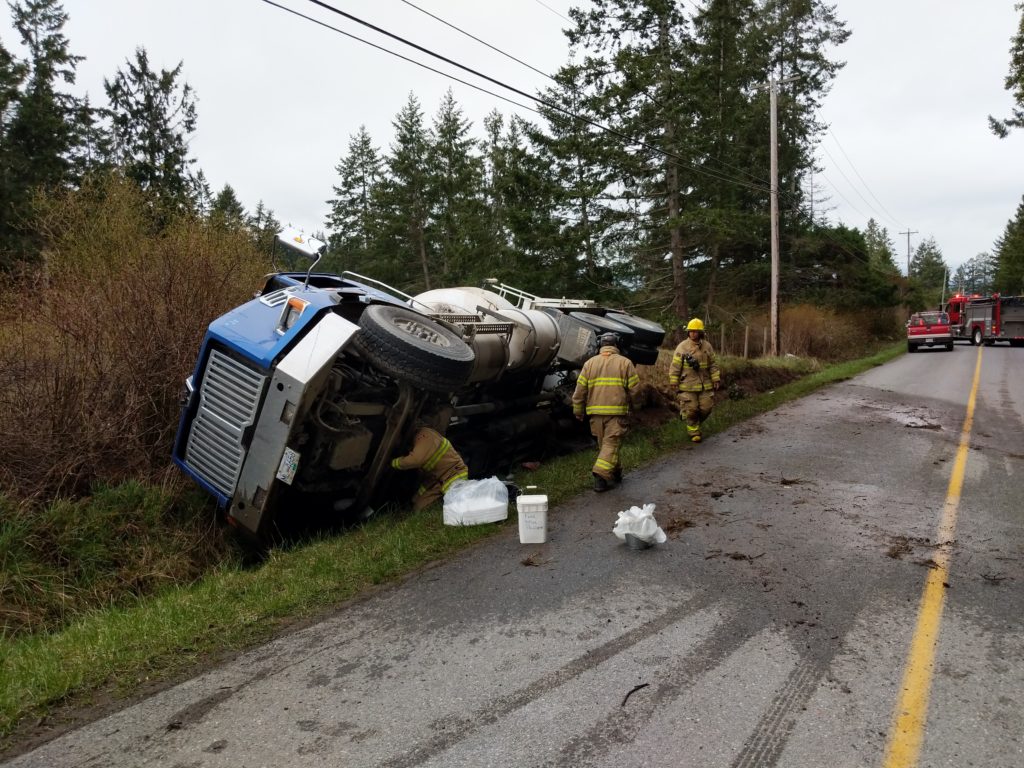 Two minor oil leaks into the ditch were mitigated by fire crews and no environmental damage occurred. Company representatives were on scene within an hour to organize a vehicle extraction operation, including an environmental hazard response team on scene. Our appreciation goes out to the ready-mix company for their incredibly quick, environmentally responsible, and compassionate response.
To anyone held up by the road closure, thanks for your patience.